A new type of post I'm doing for 2023 is a monthly reading round-up, where I recap and review the books I read during the month. In January, I read 15 books, YA and adult, ranging from sci-fi to contemporary, romance to fantasy. To learn more about each book, click on the cover to visit the publisher's website.
Here is a list of the first five books I read this month, in chronological order:
1) Star Wars: Convergence by Zoraida Córdova – Genre: adult science-fiction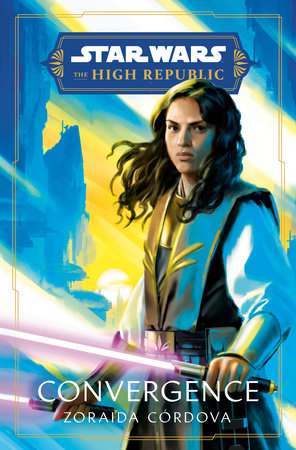 Publisher's Description: The next adventure in the High Republic begins expanding the new era of Star Wars, with a story set generations before Light of the Jedi.
Review: The first adult novel of Star Wars: The High Republic Phase Two, follows a new cast of Jedi as they explore new worlds, conflicts, and conspiracies. I'm normally not very interested in politics and political intrigue, but I really enjoyed following the inner-system war between planets Eiram and E'ronoh. In an effort to prevent further violence and death after their parents fail to resolve the escalating conflict, Xiri A'lbaran and Phan-tu Zenn, the children of each planet's rulers, decide to enter into a political marriage. However, repeated attacks and assassination attempts on both sides threaten the plan for peace, causing the Jedi and Republic to investigate. One of my favorite parts of the book was seeing how Xiri and Phan-tu's struggle for the survival of their planets brings the couple closer together as they begin to learn about and care for each other's peoples. Another favorite part was watching Jedi Knight Gella Nattai and Axel Greylark, the Republic Chancellor's son, interfering with each other's investigations into the inter-planetary conflict and infuriating one another as they each try to root out the assassin and uncover the conspiracy. I also enjoyed seeing Gella question whether to stay with the Jedi Order, not due to political corruption or the Dark Side of the Force, but simply because of her personal beliefs and doubts.
Timeline: I started listening to the 13-hour audiobook of this on New Year's Eve, and I stayed up until 3 o'clock at night on January 1st (technically the morning of Jan. 2nd) to finish it because I was so intrigued and invested in what happened to the characters.
Rating: 4 out of 5 stars
2) Duke, Actually by Jenny Holiday – Genre: adult contemporary holiday romance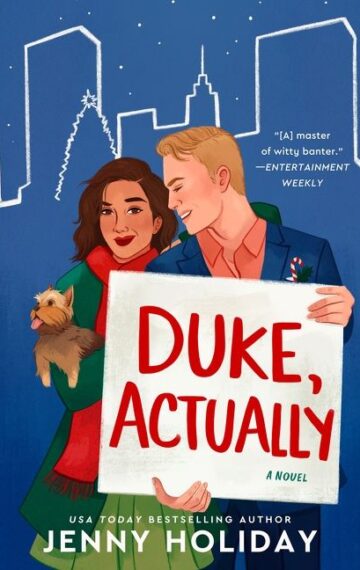 Publisher's Description: USA Today bestselling author Jenny Holiday follows A Princess for Christmas with another delightful contemporary Christmas romance, set in the heart of New York City, about a playboy baron and a woman who has said goodbye to love.
Review: I had read the first book in the Christmas in Eldovia series in December, and I liked it so much that I wanted to read the others. This one focuses on the best friends of the first book's protagonists, who have vastly different personalities and lives. Dani Martinez is an NYC professor who has sworn off all men and romantic relationships because of her cheating ex-husband, choosing to instead focus on herself and her career. Maximillian von Hansburg is a playboy and future duke of the small European country Eldovia, who is unwilling to submit to the life his overbearing family demands of him, like marrying an acceptable noblewoman. Instead, Max befriends Dani, and they bond over their mutual disillusionment of love, enjoying fun adventures and deep conversations along the way. My favorite part of this book was that it didn't follow the traditional, patriarchal trend of a woman giving up her life to be with a man. Dani and Max are both very strong, three-dimensional characters who are unwilling to sacrifice their dreams for the sake of love, which is one reason why they start off as friends then progress into more. There are also several serious plot twists that you wouldn't expect of a holiday rom com, which I found quite refreshing.
Timeline: This was a pretty quick read for me, at 384 pages. I started it on January 2nd and finished it late at night on the 3rd.
Rating: 3.5 out of 5 stars
3) So This Is Christmas by Jenny Holiday – Genre: adult contemporary holiday romance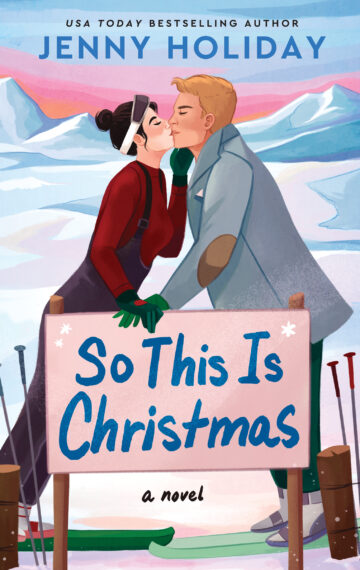 Publisher's Description: USA Today bestselling author Jenny Holiday concludes her beloved royal Christmas series with an unforgettable romance about a confident American woman and the strait-laced royal advisor who falls hopelessly in love with her.
Review: The third and final novel in the Christmas in Eldovia series, this one delves more deeply into Matteo "Mr." Benz from the other two books. Matteo is a no-nonsense advisor to the Eldovian crown, whose entire life revolves around serving his country and keeping its traditions alive. Cara Delaney is an American management consultant and resolute businesswoman who is trying to revitalize Eldovia's royal watch-making business to help restore the nation's economy. As to be expected, Matteo and Cara clash majorly, with Matteo trying to stop her at every turn—that is, at every change. Cara's annoyance with Matteo grows every second she's in Eldovia, but as she spends more time with him, she begins to see the caring man under the surface who loves his country and its people more than his own life. Possibly my favorite part of this book was how well I was able to relate to Matteo. He is hopelessly oblivious when it comes to love and has no clue how to express his emotions. To love Cara, he has to change and grow as a person, something he continuously struggles with. Cara also has to learn to see through Matteo's tough outer-layer to find the kind man inside.
Timeline: I listened to this audiobook at home and while at work, so it only took me about a day to finish.
Rating: 3 out of 5 stars
4) Mr. Malcolm's List by Suzanne Allain – Genre: adult historical romance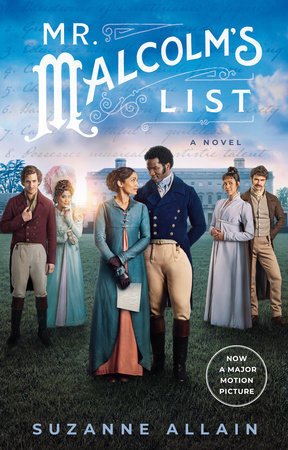 Publisher's Description: It is a truth universally acknowledged that an arrogant bachelor insistent on a wife who meets the strictest of requirements—deserves his comeuppance.
Review: I committed one of the gravest reader sins pertaining to this book: I watched the movie adaptation of it first. In my defense, I didn't know it was a book until after I watched the film, but I enjoyed the movie so much that I decided to read the book, as well. Both the book and film follow Jeremy Malcolm, an English nobleman looking for a wife but who has unrealistically strict standards for a bride, which he compiles into the titular "list." Selina Dalton, an unmarried vicar's daughter, becomes a pawn in her friend, Julia Thistlewaite's, plan to humiliate Malcolm like he unknowingly humiliated Julia after they went on a date. Most of the book's plot matches the movie's, with Selina slowly falling for Malcom as she goes on dates that are supposed to only make him love her. However, the last quarter of the book is drastically different from the movie. The ultimate outcome is the same, but the course of events directly leading up to it are entirely different. Nevertheless, I found myself liking the book's version of events better than the film's. Both were satisfying, but the book's involves much more drama and scandal.
Timeline: I chose to listen to the audiobook of this, and it was only six hours long, so I was able to read it in one sitting.
Rating: 3 out of 5 stars
5) The Girl Who Fell Beneath the Sea by Axie Oh – Genre: young adult fantasy
Publisher's Description: Axie Oh's The Girl Who Fell Beneath the Sea is an enthralling feminist retelling of the classic Korean folktale "The Tale of Shim Cheong," perfect for fans of Wintersong, Uprooted, and Miyazaki's Spirited Away.
Review: I was recommended this book by a friend, and it was the first fantasy I read based on Korean folklore. I'd already known about the Red Thread of Fate, but it was very interesting to see how the author adapted it and made it a crucial element of the novel's plot. The story follows Mina, a girl who jumps into the ocean to become the Sea God's bride, a sacrifice her homeland makes every year in the hopes that the Sea God will accept her as his "true" bride and end the storms and suffering plaguing their nation. However, when Mina is brought to the Spirit Realm, she discovers that the Sea God has been in an enchanted sleep for years, having no knowledge of what is happening to her people. To save them and her soul, she must wake him, but to do so she must evade demons, supernatural enemies, and even time itself. She must also figure out what to do about her Red String of Fate, which connects her to someone she never expected. My favorite part of this book was the unexpected and reluctant allies Mina makes, particularly Shin, a mysterious and moody lord of the Spirit Realm who despises her on-sight, and Namgi, one of Shin's uproarious soldiers who tends to be as exasperating as he is amusing.
Timeline: It took me a little while to get into this book, but once I did, it was very compelling. I fell asleep reading it one night, then woke up early the next morning to finish it before I went to work because all of the plot twists made me just have to know what happened.
Rating: 3 out of 5 stars
What are your thoughts on these books? Share in the comments below!
Check back soon for part 2.