Here is the second and last installment of my March 2023 reading recap. If you haven't read part 1, you can find it here. To learn more about each book, click on the cover to visit the publisher's website.
Here are the last seven books I read during March, continuing in chronological order:
7) Star Wars: The Phantom Menace by Terry Brooks – Genre: adult science fiction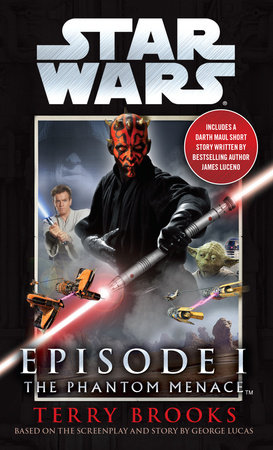 Publisher's Description: A long time ago in a galaxy far, far away, an evil legacy long believed dead is stirring. Now the dark side of the Force threatens to overwhelm the light, and only an ancient Jedi prophecy stands between hope and doom for the entire galaxy.
Review: One of my coworkers and I are reading the Star Wars prequel novelizations for the first time. I'd been wanting to read Terry Brooks' Phantom Menace for a while anyway, so this was the perfect opportunity. I'm not going to recap the plot, since it is basically the same as the film, but I will mention some of my favorite aspects of it. Obi-Wan Kenobi is my favorite Star Wars character, so getting to read a bit more about his and Qui-Gon's relationship and the extra wisdom his master passes on to him was nice. The novelization also keeps the most meme-able lines from the movie, which were rather fun to read. Despite the book now being considered Legends, I definitely recommend reading this for any nostalgic Star Wars fans.
Timeline: I listened to the audiobook of this, and since I already knew what was going to happen, I listened to it at about 1.8 speed. This obviously made it go by quickly, so I was able to finish it in two days.
Rating: 3.2 out of 5 stars
8) Star Wars: Attack of the Clones by R.A. Salvatore – Genre: adult science fiction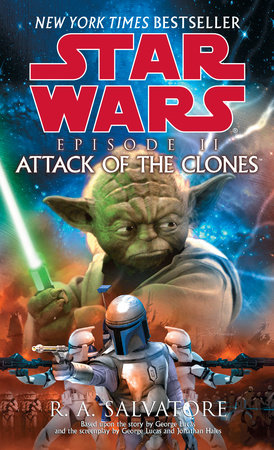 Publisher's Description: There is a great disturbance in the Force. . . . From the sleek ships of the glimmering Coruscant skyscape to the lush gardens of pastoral Naboo, dissent is roiling. The Republic is failing, even under the leadership of Supreme Chancellor Palpatine, elected ten years earlier to save the crumbling government. Separatists threaten war, and the Senate is hopelessly divided, unable to determine whether to raise an army for battle or keep the fragile peace. It is a stalemate that once broken, could lead to galactic chaos.
Review: What I found really interesting about this novelization is that it opens in Shmi Skywalker Lars' perspective, before she is kidnapped by the Tusken Raiders. Though it was brief, it was nice getting to learn more about her, the circumstances of her marriage, her and Cliegg's thoughts of Anakin, and the good relationship she had with Owen and Beru. It made me feel more connected with her, and makes her death both more tragic but also comforting, since we know how desperately she wanted to see Anakin again and was finally able to find peace in that. Another interesting part in the book that was not in the movie was Anakin and Padme visiting Padme's family on Naboo when they first go into hiding. We get to meet Padme's parents, her sister, and her nieces, and glimpse how they may have influenced Padme and Anakin's relationship. We also get to be in Jango Fett's point of view some, enabling us to see the bond he and Boba have and what his goals are for his son. Like in The Phantom Menace, most of the main meme-inspiring lines are included in this novelization, though some of them are delivered in a different tone.
Timeline: Like The Phantom Menace, I listened to this audiobook at a fast pace, but it took me three days to complete this one.
Rating: 3 out of 5 stars
9) Star Wars: Revenge of the Sith by Matthew Stover – Genre: adult science fiction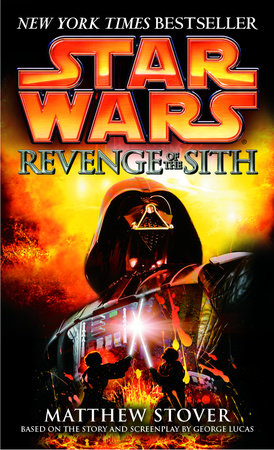 Publisher's Description: The turning point for the entire Star Wars saga is at hand. . . .
Review: As with The Phantom Menace, the plot of this novelization is almost exactly the same as the movie. However, there is an extra scene near the end, during Order 66 on Coruscant, that features Obi-Wan Kenobi and Yoda and is quite interesting. The only other thing that is different is that, unlike the other two books, all the iconic lines from the film are missing, which was greatly disappointing since this is my favorite of the prequel movies and includes some of my favorite quotes. The descriptions of the fight scenes in this one are also more graphic than the other books', so just be forewarned if you're sensitive to that kind of content.
Timeline: Even though I listened to this audiobook at the same speed as the others, it ended up taking me four days to finish.
Rating: 3 out of 5 stars
10) Twin Crowns by Catherine Doyle and Katherine Webber – Genre: YA fantasy
Publisher's Description: A high-stakes fantasy rom-com about twin princesses separated at birth—one raised as the crown princess, and the other taken as an infant and raised to kidnap her sister, steal the crown, and avenge the parents' murders—the first novel in a new YA duology from bestselling UK authors Catherine Doyle and Katherine Webber. Perfect for fans of The Selection, My Lady Jane, and Caraval.
Review: I don't normally buy a book unless I've borrowed it from the library, read it, liked it, and think I will reread it at some point. However, I bought this one at a bookstore because it's been on my TBR for a while and its cover was designed by Charlie Bowater, whose art I absolutely adore. So, I took a chance on this novel, and I am glad I did. It follows Wren Greenrock and Rose Valhart, twin princesses who were separated at birth and whose parents were both murdered. By chance, Rose became the twin raised in the castle as a princess, doing everything the Kingsbreath, Willem Rathborne, tells her as he rules in her stead. Wren is the princess no one knew existed. Raised by her grandmother as a witch in her coven, Wren has been training her entire life to switch places with her sister and trick everyone into coronating her as the new queen instead. That way, she could help stop the persecution of witches in her kingdom, allowing the coven to move to the capital and live in peace alongside ordinary humans. Things quickly go awry when Wren bewitches Rose so her friend, a fellow witch named Shen, can take Rose to the coven as Wren assumes her royal identity. What Wren wasn't expecting is that Rose is newly engaged to a prince, with a wedding planned to happen before their 18th birthday when they could assume power. Worse is the prince's bodyguard, Tor, a very handsome man who is too smart for his own good, and his beautiful wolf, Elske, who may be even smarter. As Rose is reluctantly thrown into the witches' world and Wren struggles to be a princess while balancing her own agenda, both sisters face new threats, shocking revelations, and inconvenient feelings for the enemy men in their lives. I positively loved this book and the main characters, and the cliffhanger ending has me counting down the days until book 2 comes out.
Timeline: This book was very intriguing and difficult to put down. Despite being 480 pages, I breezed through it in two days.
Rating: 4.5 out of 5 stars
11) Serpent & Dove by Shelby Mahurin – Genre: YA fantasy
Publisher's Description: Bound as one, to love, honor, or burn. Book one of a stunning fantasy trilogy, this tale of witchcraft and forbidden love is perfect for fans of Kendare Blake and Sara Holland.
Review: After reading Twin Crowns, I was apparently on a fantasy witch kick, so I decided to read this trilogy. A dual narrative, it focuses on Louise le Blanc, a witch, and Reid Diggory, a witch hunter. Louise has been in hiding from both her coven and the Church for two years, ever since her powerful witch mother tried to kill her. She must rarely use magic, as its tell-tale scent could lead the Church's army of witch hunters, Chasseurs, right to her. Reid is one of those Chasseurs, an orphan raised in the Church and trained to hunt all manor of ungodly creatures, especially witches. After Lou and her friends' heist for a magical ring goes wrong, she and Reid find themselves in a compromising position. To fix it, the archbishop, who has always been like a father to Reid, decides marrying the two of them to be the best option. Lou suddenly finds herself married to a witch hunter and living amongst the very army seeking to burn her kind. To protect herself, she must keep who and what she is a secret, which gets harder as her and Reid's forced proximity brings them closer together. But then something happens that unveils her secret in front of everyone and Reid must decide whether to follow his teachings, or his heart. This was another good book that kept me hooked the entire time. Not only was the plot compelling and filled with plot twists, but the world building was interesting because Christianity exists in the world, although everything else is fantastical. The characters are well developed and there are many secondary characters for you to fall in love with.
Timeline: Although the audiobook for this is over 14 hours long, I was so intrigued that I couldn't put it down and finished it in two days.
Rating: 4.5 out of 5 stars
12) Blood & Honey by Shelby Mahurin – Genre: YA fantasy
Publisher's Description: The stakes are higher. The witches are deadlier. And the romance is red-hot. The eagerly anticipated sequel to the New York Times and Indiebound bestseller Serpent & Dove is perfect for fans of Sarah J. Maas and is an instant New York Times bestseller!
Review: Book 2 in the Serpent & Dove series, this one picks up a few days after the end of the first book. Lou and Reid are on the run with their friends Coco and Ansel after the deadly events of book 1. Neither Lou nor Reid can return to the lives they knew, and the bounty on their heads means they're being hunted from all sides. If they are to defeat the witch queen Morgane, they'll need to go their separate ways to find allies. But with powerful enemies at every turn, they and their friends struggle to find people they can trust, and even if they can, will it be enough to best Morgane and her allies before she bests them? What I liked about this book was that it focuses more on the different types of witches and how their magic works. We also get to learn more about other magical creatures, like werewolves, and get to explore other parts of this fantasy world. The ending of this book is devasting, and also a cliffhanger, so trust me that you'll want to have the third book ready to find out what happens next.
Timeline: I didn't find this one quite as compelling as the first for some reason, but I still read it rather quickly: in only three days.
Rating: 3.4 out of 5 stars
13) Gods & Monsters by Shelby Mahurin – Genre: YA fantasy
Publisher's Description: Evil always seeks a foothold. We must not give it one. The electrifying conclusion to the New York Times and Indiebound bestselling Serpent & Dove trilogy is perfect for fans of Sarah J. Maas and Kendare Blake.
Review: The finale of the Serpent & Dove series, this one picks up days after the previous book, as the second one did. It also presents us with a new point of view: that of Nicholina, the annoying wraith we met in book 2 and who was the center of a major plot twist. We still get Reid and Lou's perspectives, as well, though they're quite different than they were in the previous books, due to some events that happen to each of them. The whole group faces many obstacles, both magical and otherwise, as they try to work through the aftermath of Morgane's attack and find a way to break free from her hold once and for all—if that's even possible. This book is faster paced than the others and features many unexpected, and sometimes heartbreaking, plot twists. I found myself experiencing a full range of emotions throughout, from fear to anger to frustration to, finally, joy. My favorite part of this book was probably the epilogue, mainly because of whose point of view it is in. I also liked that we get to further explore the magical creatures in this book, such as mermaids, dragons, and pagan-like gods.
Timeline: This one was compelling and nerve-wracking, so even though it is 17 hours long, I managed to finish it in three days.
Rating: 3.5 out of 5 stars
What are your thoughts on these books? Share in the comments below!
Be sure to check back next month to see the recap of my April reads.